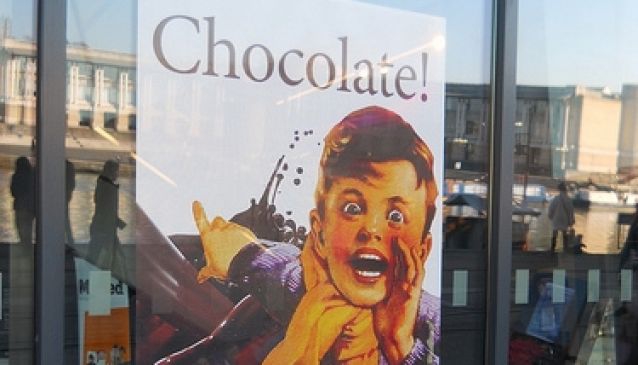 What's on in Bristol 2013
Arts & Culture
Whether it is drama, music, museums or nightclubs that tickle your fancy, Bristol has it covered.
The vibrant and bustling city of Bristol boasts an abundance of events and activities for people of all tastes to get involved with. Whether it is drama, music, museums or nightclubs that tickle your fancy, Bristol has it covered. From interesting exhibitions, exciting theatre, colourful festivals and family-friendly days out, Bristol is a brilliant place to soak up culture, experience nightlife and create wonderful memories. And with 2013 well under way, here at My Guide we thought we'd put together the must-dos for this year's Bristol calendar!
Theatre
For those who love a theatrical experience there is plenty to choose from over the next year in Bristol. A long list of major West End and Broadway musicals will be gracing the stage of Bristol's Hippodrome with many events perfect for a family evening out. Coming up in April is Priscilla Queen of the Desert while The Mousetrap will lead us into May. Joseph and the Amazing Technicolor dreamcoat along with Hairspray will be showing throughout the summer and Thriller Live will be on during September and October.
If you're not after an extravagant musical however, Bristol Hippodrome also offers a varied list of comedy nights for 2013. In May you can enjoy an evening with Jack Dee, while Bill Bailey has several dates scheduled for June and September and Jason Manford is to take on the Hippodrome in November.
Photoedit, Flickr: nechbi
Exhibitions
The desires of culture vultures will be satisfied by Bristol's varied range of museums and art galleries along with many interesting exhibitions on show throughout the year. Those with an interest in the power and magnificence of the world of Ancient Egypt should make a note of the exhibition Pharaoh: King of Egypt. Taking place from 16 March through to 21 July at Bristol Museum and Art Gallery, the exhibit will showcase an array of world-class Egyptian artefacts whilst investigating the position of kingship in ancient Egypt.
Later on in the year another early empire will be explored at the exhibition Roman Empire: Power and People, also to be held at Bristol Museum and Art Gallery. This distinctive touring exhibit boasts intriguing items and is here in Bristol from 21 September 2013 until 12 January 2014. It is also worth noting that the museum will provide special offers of free entry for this exhibit on certain days.
If you would prefer something a little sweeter however, then the exhibition Chocolate! at M Shed is ideal. Perfect for all the family, Chocolate! explores the history, brands and science of this delicious confectionary product. Ending on 6 May 2013, special free entry days include Wednesday 20 March and Wednesday 17 April.
Photo credit, Flickr: heatheronhertravels
Concerts and Festivals
In terms of music, Bristol has lots to offer this year with most of the music events kicking off in the summertime. Nevertheless, this March sees the International Jazz and Blues Festival come to Bristol. The brand new 3 day festival will feature some of the most famous jazz musicians from around the world, including US guitarist John Scofield's Organic Trio, Cuban trumpeter Arturo Sandoval and French pair Richard Galliano and Bireli Lagrene. Starting on 1 March, the festival will be held at the city's impressive and principal music venue, Colston Hall.
Colston Hall, a grade II listed building, boasts another exciting event in April when Emeli Sandé will be coming to the West Country city, while June sees the iconic Blondie come to Bristol's brilliant venue, Westonbirt Arboretum. Jools Holland and his wonderful Rhythm and Blues Orchestra will play at both of these venues, Westonbirt Arboretum on 21 July and Colston Hall on 8 November.
Another two big Bristol events to keep in your diary are Love Saves the Day on 25 May and St. Paul's Afrikan Caribbean Carnival on 6 July. Love Saves the Day, a first-rate electronic music festival, takes place in the heart of Bristol for the second time, but this year it is set to be bigger and better. With the city festival's last year's debut being such a success, organisers have decided to heighten capacity, add more stages and upgrade their facilities. Set in Castle Park, acts to play this year include Dismantle, Eats Everything, Jackmaster, Joy Orbison, Mr Scruff and Shy FX.
While Love Saves the Day is a considerably young festival, only in its second year, St. Paul's' Afrikan Caribbean Carnival has been established since the late 1960s. Glittering crowds of 80,000 will descend upon the Bristol area of St. Paul's for an animated and dazzling spectacle of floats, shimmering costumes, tantalising food stalls and epic sound systems. This West Country carnival, which aims to promote its local culture and community, has become a nationally acknowledged event and is loved by people of all generations.
With a multitude of varied events on throughout 2013, you are sure to find something to your liking in the lovely and lively city of Bristol.