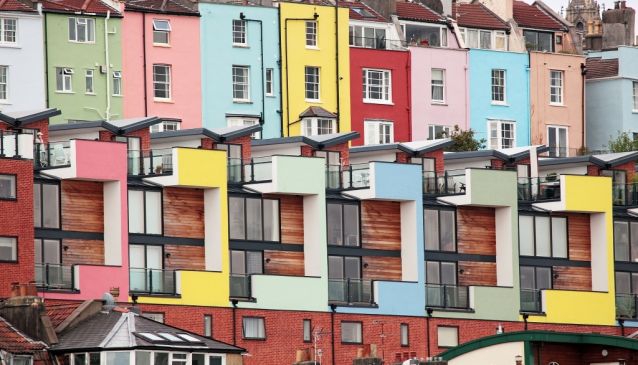 A Guide to Shopping in Bristol
Inspiration
It's almost impossible not to find what you're looking for in the shoppers oasis that is Bristol
Renowned for its excellent shopping facilities, Bristol is a must for shoppaholics from all walks of life. But if the wide ranging options leave you quaking in your boots, then do not fear; this guide will tell you where to bag a bargain, the top spots for vintage garments and the best places to nab some boutique buys.
SHOPPING CENTRES:
Just north of Bristol's city centre, this out of town centre is a shoppers haven with around 135 top high street stores to peruse; perfect for a rainy day. With its plethora of cafés and restaurants you'll be kept nourished and hydrated for a day of hard core cash spending and if you're visiting with non-shopaholics then send them off for a film at the cinema or even a game of bowling nearbye. With over 7,000 free parking spaces and late night opening there are no excuses, so grab your purse and get spending.
Five minutes' walk from central Bristol's bus and train stations, Cabot Circus indoor shopping centre hosts an array of the top fashion high street stores as well as the world famous Harvey Nichols, the upmarket department store chain and House of Fraser, so you're guaranteed to find what you're looking for. As well as clothing stores the shops also sell books, home ware and music so it really is a one stop shop.
ARTY SHOPS:
Although the name suggests otherwise, the Christmas Steps Art Quarter is busy all year round. Full of independent traders, they're always selling something a bit different meaning there's a wide array of quirky gifts waiting for your purchase. It has been a shopping area for hundreds of years and is famous for its steep steps and maze of arched alleyways and secret passageways; the archetypal scenery of British architecture. The modern day art quarter combines traditional Bristol history with modern creativity with a collection of musical instrument shops, costume hire, a microbrewery and even 'Heaven and Earth', the stylish funeral directors.
This charming Victorian arcade originally opened in 1878 and still has authentic features, wonderfully restored. Once you step inside you'll feel transported back in time so it's a must see even if you're not looking to buy anything. They sell a range of unusual goods from bespoke furniture and antiques to traditional sweets.
Photo credit, Flickr: Synwell
BOUTIQUE SHOPS:
Cox & Baloney
On the Cheltenham Road in central Bristol, this vintage boutique sells everything you'd need to create a truly vintage lifestyle from clothing to furniture and more. They even have their own seamstress who makes bespoke vintage party, bridesmaid and wedding dresses and can fix rips and tears in clothes you already have.
Having been established in Bristol for over 20 years, the staff at Ritz Boutique pride themselves on their fashion knowledge and ability to offer customers style that you can't get on the high street. With designer collections from Milan, Paris and London the clothing lines are top of the range, high end fashion fixes. Whether you need a hat for the races, evening wear for a ball or simply some stylish jeans for a day's shopping, they've got it all.
Clifton Triangle and Park Street
Situated near the university's Wills Memorial Tower, Clifton Triangle and the adjoining Park Street attract a throng of students as well as shoppers and businessmen. As well as some high street chains, the majority of the shops are smaller, specialised book, music and fashion shops aimed at younger people.
Photo credit, Flickr: nicksarebi
MARKETS:
Nestled in Corn Street in the centre of Bristol, it's the oldest undercover market, up and running at all times of the year. With a diverse range of products with books, handmade jewellery and craft supplies galore, it's also great for a bite to eat at lunchtime with affordable local and international food including Turkish, Indian and Caribbean cuisine.
Bristol Farmers Market
Also on Corn Street the award winning market sells a range of local produce from a 40 mile radius. All the produce is grown, reared, caught, brewed, pickled, baked or smoked by the stallholders themselves so you can head down every Wednesday morning to find everything you could want from cheese to cakes.
With its array of high end stores, high street shops, vintage boutiques and bargaining markets, it's almost impossible not to find what you're looking for in the shoppers oasis that is Bristol. So put on some comfortable shoes, grab your handbag and set out for a day of happy shopping.
Photo credit, Flickr: jamesmellor