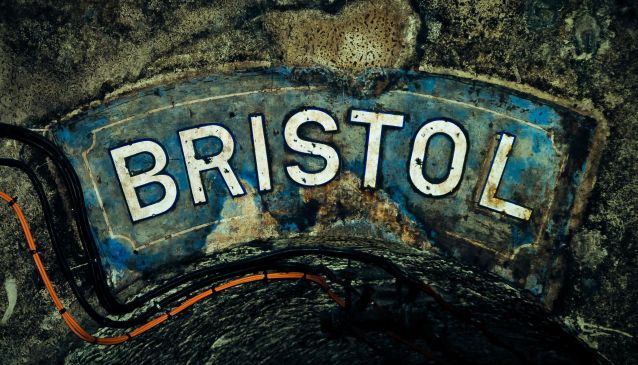 Hidden Bristol
Arts & Culture
With a prohibition era theme, Milk Thistle Bar hides away in a four-storey town house
From attractions such as the iconic Clifton Suspension Bridge to Berkeley Castle, Bristol has enough to keep you occupied and entertained. But Bristol has more to it than meets the eye, with hidden gems and secret hangouts scattered all across the city in places you would have never even thought of. Here are some of the best kept secrets of the city and surrounding area:
Things to do:
1. Take a dip
Hidden away in the residential streets in the Clifton area of Bristol, the Lido offers the perfect escape from urban life on a warm day. With an outdoor Victorian swimming pool, sauna, Jacuzzi, snack bar, massage rooms and restaurants, the Lido would never be found accidentally, but is definitely worth the pursuit for some relaxing and unwinding.
2. Visit Blaise Hamlet
Situated four miles north of the city, this hamlet comprises of nine rustic cottages scattered around a green. The cottages were built in 1811 by John Nash for the retired staff of the Blaise Castle estate and are all unique, with the hamlet being one of the first examples of a planned community. The cottages are owned by National Trust and are Grade I listed buildings.
3. Discover Clifton Rocks Railway
Used as a funicular railway that linked Clifton to Hotwells and Bristol Harbour, Clifton Rocks Railway was cut out of the limestone cliffs and even served as a secret transmission base during World War II. The entrance to the railway sits beside the Avon Gorge Hotel and mostly goes unnoticed to the public who are unacquainted to the secrets it holds. The railway is open for public viewing on specific open days.
4. Wander around Clifton Village
Clifton Village provides some great individual shops to browse that are quiet and mainly unnoticed including second-hand bookshops, boutiques and even the Scout Shop, which sells an eclectic mix of items. Clifton Arcade is another place to discover unique and unusual shops, ranging from furniture stores to extravagant fashion shops.
5. Catch an independent film
Situated in Dove Street South, a few minutes walk from Bristol Bus Station, The Cube is a microplex cinema that shows independent films in a small arts venue, seating up to 108 people alongside a bar that serves local and ethical products. The Cube runs as a non-profit volunteer-run cooperative and has hosted a range of artistic and cultural events since opening in 1998.
Where to drink:
1. Milk Thistle Bar
Whilst speakeasies aren't exactly a new concept in major cities, Bristol's bar scene holds some real hidden gems. With a prohibition era theme, Milk Thistle Bar hides away in a four-storey town house bar in Colston Avenue, where you have to knock on the door to be allowed in. Every floor of the house is unique, from the basement cellar complete with a vault door to the Alice in Wonderland style first floor. Other secret bars to check out are Hausbar and Milk Thistle's older brother Hyde & Co.
2. Beese's Tea Gardens
Hidden along the Avon River below a wooded bank, Beese's Tea Gardens sits in a tranquil and beautiful spot that has served as an escape from the bustling city life for generations. Founded in 1846 by Mrs Beese, the tea garden provides alfresco eating and drinking alongside the oldest river ferry crossing, which takes visitors from the tea gardens to the Hanham side of the river.
3. The Canteen
Nestled in Hamilton House in Stokes Croft, The Canteen provides a great atmosphere where you can enjoy a range of beverages alongside free live music every night. The Canteen brings a vibrant mix of musicians to the stage each night accompanied by local art and a menu of affordable homemade food. Roast dinners are served up every Sunday to accompany your drinks, making it the ideal pit stop to relax and enjoy some of the best that Bristol has to offer.
Where to eat:
1. Maximillians
More commonly known as Maxis to those who have discovered it, this little sandwich shop tucked into Broad Street dishes up some of the finest and largest sandwiches around. This rather undiscovered lunch stop serves up custom made sandwiches filled with meats, pastas and salads that stand up to six inches tall when filled. The Old Cheese Shop on Worrall Road just off Blackboy Hill is also a hidden gem of a sandwich shop for anyone in the area.
2. Supper Club
Underground dining has been on the scene in bigger cities for a while, but more recently moving into Bristol is the Supper Club. Supper Club Fan Group dishes out all the information on tea parties, supper clubs and pop-up restaurants.
Flickr credit – Nick
Flickr credit – Sally Muir
Flickr credit – Geraint Rowland