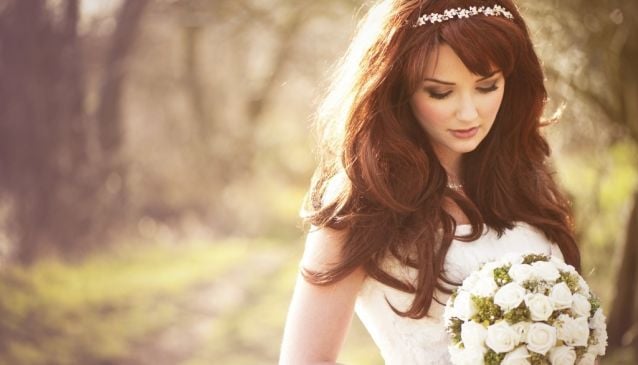 Get Hitched in Bristol
Inspiration
Wedding planning can be a mind-boggling task, so sit back, relax, and be inspired
Weddings have been a hot topic of late, and as Valentine's Day passes, we know there will be plenty of newly engaged couples out there gearing up to plan their perfect wedding day. With its rolling hills, impressive river valleys and a buzzing city centre, where better to tie the knot than in Bristol? Here at My Guide, we understand that wedding planning can be a mind-boggling task, so sit back, relax, and be inspired by our top pick of wedding venues and services in the Bristol region to help you plan that perfect special day.
The Classy Wedding
Orginially the Abbey of St. Augustine, Bristol Cathedral began its life in 1148. Its chapter house, cloisters, garden, and main cathedral can all be hired out, providing a magical setting for a flamboyant wedding in the heart of Bristol's city centre. Staying within the central region, Hotel du Vin is a Grade II listed building which dates back to the 1700s, when it operated as a Sugar House. This converted warehouse is now one of Bristol's finest hotels located close to the rejuvenated waterfront and Cabot Circus shopping centre. It offers special wedding packages and your own personal wedding organisers to help you plan everything to your taste. Alternatively, if you're looking for a more secluded setting, Ashton Court Estate is a manor house set among acres of pristine grounds. This 'quintessentially British' location offers breathtaking views over Bristol and the surrounding South West countryside, and is licensed to hold up to 750 guests. Estate activities include hot air ballooning, disc golf or kite flying, so you can spruce up your wedding with some unusual activities.
Yet the venue isn't the only important factor when it comes to wedding planning, because, of course, no wedding is complete without entertainment. In keeping with the classy theme, the Bath Spa String Quartet are popular musicians in the Bristol region, and they play a range of classical numbers as well as swing, jazz, ragtime and pop. They can be booked for weddings within a 100-mile radius of Bath. For something a little more extravagant, 5 Star Celebrations offer a range of wedding services including elaborate ice sculptures and cocktail fountains. Finally, go out with a bang and hire Comet Fireworks Ltd to create an impressive firework display that will bring your momentous wedding to an explosive finish.
The Unique Wedding
For those looking for something a little different, Bristol has no shortage of alternative wedding venues. The city is home to the famous Brunel's ss Great Britain, which invites couples to marry onboard, becoming part of the ship's iconic history. From its deck you'll spot the Cabot Tower, the cathedral and the rolling hills in the distance, and after the ceremony you can relocate to the first class saloon where you'll be serenaded by live harp music. For the young at heart, At-Bristol, the interactive science museum, can be rented out for ceremonies, where you can opt to marry under the stars of the planetarium or wed next to a real-life human brain, should you so wish. Alternatively, for the animal lovers, Bristol Zoo offers weddings among our furry friends. The service takes place in the Clifton Pavilion, which can hold up to 120 guests. Complimentary access into the zoo gardens is also offered, allowing you to pose among the animals to create some truly unique wedding photos.
Bristol is known for its quirky and somewhat alternative character, and therefore has plenty of options for obscure wedding entertainment. If you fancy an acrobatic theme, then locally based Kat Collett is a captivating circus performer, whose skills include hula-hooping, whip cracking and fire staff. Alternatively, The Jeffersons, a barn dance/ceilidh band, can be booked for special occasions – particularly fitting if you opt to marry at Bristol Zoo. But if you're looking for something completely wacky, you could choose to hire an inflatable pub or an inflatable wedding reception bar, allowing you to entertain your guests in any location you so wish!
The Classic Wedding
For those simply after a good old traditional British wedding, Bristol has a myriad of swanky inner city hotels and venues to suit the classic tastes. The Bristol Marriott Royal Hotel is a Victorian style venue located next to Bristol Cathedral and the waterfront. Inside it flaunts marble and brass décor and four-star facilities, and can accommodate up to 264 people for weddings. Moving towards Bristol's famous waterfront, the Radisson Blu Hotel is a top choice due to its picturesque location. Unlike the Marriott, this hotel oozes modern décor, and is housed within the iconic high-rise glass building. It stands as the tallest hotel in Bristol and boasts five-star status. For the wedding reception, why not try out the ultra-modern Glass Boat restaurant, which also sits on Bristol's waterfront? Lastly, the famous Avon Gorge Hotel provides the best views in Bristol. Perched next to the iconic Clifton Suspension Bridge, you'll witness panoramic views of Somerset while you marry, not to mention unparalleled views of the bridge and the magnificent Avon Gorge below.
Of course, no traditional wedding is complete without the cake. Scrummy Mummy's Cakes is an independent businesses run by a local woman who designs and bakes cakes unique to each buyer. She promises to use only local ingredients including eggs from her own free-range chickens. To entertain your guests at your classic wedding, Bristol's flourishing music scene features artists from a whole host of musical genres. It offers everything from Function 5, an indie rock band who will blast out all the sing-a-long classics, to The Marionettes, a young 1940s style harmony trio who put a modern spin on vintage music.
Voilà. Three very different wedding styles, one fabulous city. Yet if none of these tickle your pickle, then check out the Bristol Wedding Directory or The Guild website for all the venues and services available to you in Bristol. Three cheers to the happy couple! Hip hip…